The office building with a unique showroom in Bruges is the flagship of home automation company Duotecno. Managing director Peter Gitsels and his business partner Burt Eeckhout play the high-end market of home and work automation with top solutions.
You can control the lighting, electrical appliances, shutters, audio, video and alarm in your home or building from a distance. Duotecno has been producing high-quality, innovative home automation solutions for more than 15 years. And constantly thinks about how they can make their advanced home automation solutions even better.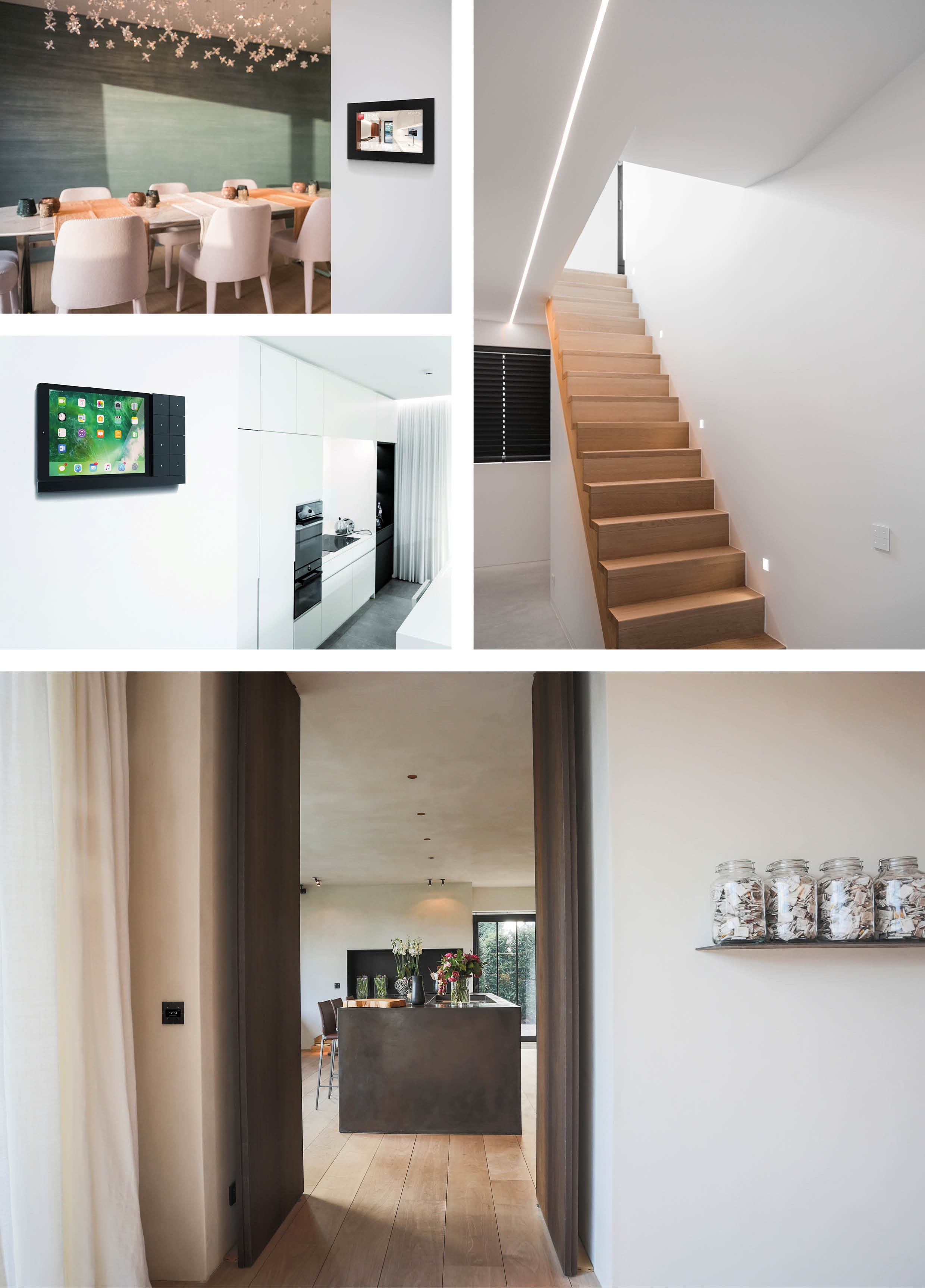 "Domotics specialist Duotecno does everything in his power to make our daily lives even easier."
The good cooperation with sister company Xillo offers considerable added value, both aesthetically and functionally. Duotecno presents itself as a producer of exclusive all-encompassing projects and innovative home automation solutions. Sound, colour, switches, sockets & touchscreens modestly find their way to your home.
The Xillo Trimless Solutions provide the perfect integration of switch, lighting, speakers and at the same time create a seamless interior. Seductive, beautiful and above all very architecturally present. They created a tasteful and inspiring atmosphere to serve the fast and pure technology optimally.
"With one push on a button you can remotely control the lighting, electrical appliances, shutters, audio, video and alarm in your home."
Would you like to experience the comfort and design of the Duotecno solutions yourself? In their showroom you will get to know their high-quality, smart design products for your home. Are you an installer or (interior) architect? Co and visit them with your clients in the inspiring experience centre of no less than 1000 m2. Here you can see and feel the latest touch screens, switches, sensors, detectors, interfaces and much more.