Balo is a beautiful design boutique in Mol founded by partners Lou Vanhees and Bart Lodewyckx. Imagicasa went to visit this beautiful shop and was immediately impressed by the extensive range and the beautiful and unique interior. It is not just a showroom with pieces of furniture. Each part of the shop is fully furnished. Through sophisticated presentations and setups, which are more like a real home than a shop setup, you get acquainted with discrete luxury and with their vision on beauty and attention to detail.
The Balo boutique is housed in a former notary's house. High doors and ceilings still radiate the class of the past. In this timeless decor, contemporary design comes into its own. Balo has everything for a refined lifestyle. They inspire, advise, direct and adapt the atmosphere of your home or country house to your own taste and personality. Bart, Lou and their team of creative, passionate employees will be happy to help you choose the right furniture and stylish furnishings for your interior or outdoor space. With a sophisticated and balanced tailor-made plan and a mood board with rich fabrics, refined materials and colours, they create added value for your interior.
"Through sophisticated presentations, you will become acquainted with discrete luxury and with our vision on beauty and attention to detail."
Balo stands for style, quality and beauty. The brands they represent offer a strong mix of design, functionality, finish, class, craftsmanship and durability. They offer brands such as Minotti, B&B Italia, Flexform, Knoll,... Timeless design and quality design guarantee the creation of your unique interior. Every project, big or small, is unique to them. Each space presents itself as a new challenge and requires their full attention. "We don't just sell furniture, we create an atmosphere."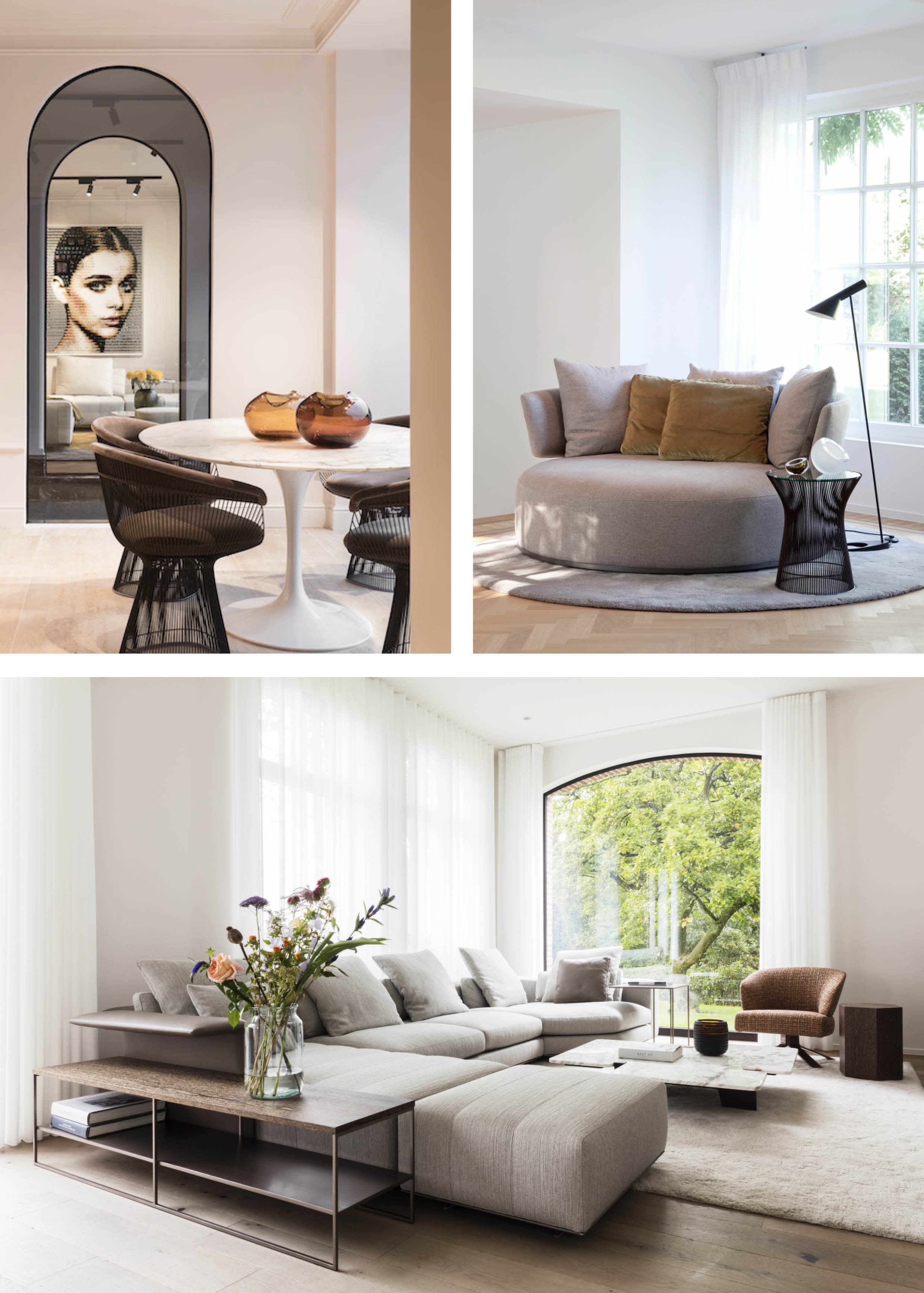 In addition to furniture, you can also come here for art, decorative items, gifts and the complete furnishing of your interior. "Looking for a unique or stylishly packaged gift? Or would you like to entrust us with the complete interior of your residence at home or abroad? Our enthusiasm knows no limits."